Premium Olive Oils & Balsamic Vinegars
From the finest orchards and vineyards to your table. Discover the true flavours of Italy.
Real Italian cuisine is more than just a name or a collection of ingredients. It's an experience deeply rooted in tradition and pushed by the urge to reveal new possibilities. And we want you to discover it with us.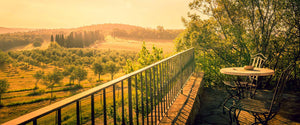 Celebrating the Authentic Taste of Italy Since 1950
It all began with one man's vision to open the finest grocery store in historic Cosenza, selling only top-quality made-in-Italy products. Over 70 years later, we're bringing that same vision to the world.